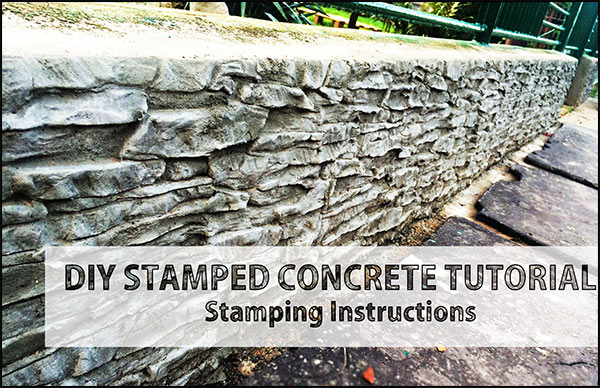 The instructions for stamping with silicone stamps from verticalstamps.com are very simple.
Everybody can do it.
First, we must select a favorite silicone stamp pattern. After, we need to choose the material (mixture) for stamping. We can choose indoors or outdoors tile adhesive or concrete mix plaster (like a flexible frost resistant mixture of C2TE tile adhesive, or similiar concrete mix).
How to use your silicone STAMP
Roll on primer on application substrate (if is necessary)
Mix [wall tile adhesive (C2TE), plaster, or some kind of concrete mix plaster] with water. Use frost resistant tile adhesive if necessary. Rather add less water than more into. Mix it by hand or slow speed electric drill mixer. Leave the mix for 5-10 minutes and remix before use.
Continue reading DIY Tutorial For Stamped Concrete |Stamping Instructions|